Meet You In April EXPONMIN Chile
The EXPOMIN Chile International Mining Exhibition, which is held every two years, is the most professional mining exhibition in the Latin America and the second largest in the world. The machines displayed on the exhibition covers mining machinery equipment and mining right transaction. On the exhibition in the year 2012, there are 1358 enterprises coming from about 30 countries, with 5000 brands and more than 80000 professional audiences in the 70000 square meters exhibition area. To Chile and even Latin America, the EXPOMN exhibition is the most important mining exhibition which displays the most advanced equipment and technology in modern mineral industry. The Chilean government and the mining sector will hold the seminar during the exhibition period, analyzing the development of mining industry and technology innovation situation and to cope with the future of the industry opportunities and challenges. EXPOMIN is the best platform for all enterprise equipment procurement.
Nowadays, the main items of expenditure in Chile mining industry include flotation, metallurgy and hydrometallurgy factory. And also grinding ball steel products and mineral crushing processing technology, which is the exact technology Shenyang YYD focuses. So in the previous exhibitions, Shenyang YYD prepared carefully and our products are deeply trusted by our clients. In this exhibition, Shenyang YYD will bring the latest research and development of crushing, grinding, ore dressing technology and complete sets of equipments to our visitors. Then Shenyang YYD sincerely welcome all visitors to come to our exhibition booth!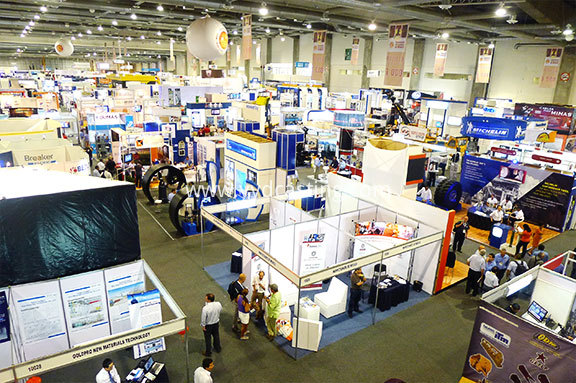 Name: The 2018 thirteenth session of Chile International Mining Exhibition
Exhibition Booth: Hall1-G72-G68
Time: April 21-25th, 2018
Add: ESPACIO RIESCO SANTIAGO-CHILE
Contacts: Forbes Lang
Mobile number: 0086-13889189830
Fax: 0086-24-86670185
Eamil: forbes@syyongda.com
Web: http://www.yydcasting.com